14 August 2019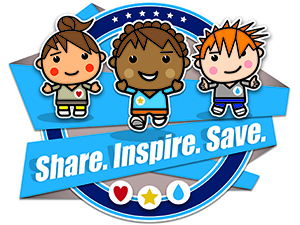 Coliban Water has launched Share. Inspire. Save., a competition that showcases and rewards schools in its region that are water efficient.
Executive General Manager Strategy and Governance Roslyn Wai said the idea behind the competition was to inspire schools to adopt water saving initiatives.
"When we visit schools in our region we see and hear about some great initiatives that have been put in place to save water and educate students about water conservation," said Ms Wai. 
"Through this competition we are asking schools to share these great ideas by posting a video or photos on our Share. Inspire. Save. Facebook page explaining how their school is saving water.
"We will share their initiatives with other schools and hopefully inspire them to adopt the same water saving ideas, which will not only save water but also save schools money. 
"At the end of each term we will choose the best water saving idea and that school will win three years' membership to the Schools Water Efficiency Program (SWEP)," said Ms Wai. 
SWEP is a Victorian government program that enables schools to access their own water usage information through a fun educational online platform. 
The program has helped schools save more than six billion litres of water, which would have cost more than $18.3 million in water charges.
"Since it launched, SWEP has helped save more than 281 million litres of water and around $654,400 in charges in the Coliban Water region," said Ms Wai.
"We would love to see more schools sign up to the program and we hope this competition will inspire more schools to join. 
"When schools act to reduce water usage they not only save water and money, but also model positive water saving behaviours to their wider school community.
"Schools can submit as many entries as they like for more chances to win and we encourage all the schools in our region to take part," said Ms Wai. 
For further information on the competition see our Share. Inspire. Save. Facebook page and for further information on the Schools Water Efficiency Program see the SWEP website.
Last updated on 14 Aug 2019